On 19th April a dashcam recording of a large fireball in the Murmansk region video made international headlines. While an infrasound analysis gives a good estimate of the area where the fireball fell, photographic evidence has the potential of providing better accuracy. There also exists another dashcam video of this fireball, but it's recorded from a countryside road with no usable landmarks or references. Further away in Finland there is direct photographic evidence from Kuusamo and Mikkeli. The Kuusamo image is promising, but it still requires some careful analysis. Finnish fireball watchers are on the case.
Meanwhile, let's find out what the dashcam video can tell us. This task is actually quite fun. It's amazing how efficiently it can be done with the help of Internet. There is no need to book a flight to Murmansk and bring a theodolite.
The video was widely reported in international news as recorded in Murmansk, but skimming through Russian commentary quickly revealed that it was in fact recorded in Snezhnogorsk, an hour's drive north of Murmansk. Which is good news, since finding the correct street in a large city like Murmansk in a country where all apartment blocks look pretty much the same is no easy task even with useful tools like Google Earth. Snezhnogorsk is a small place with only a few streets, and we already know the general direction that the driver had to be going.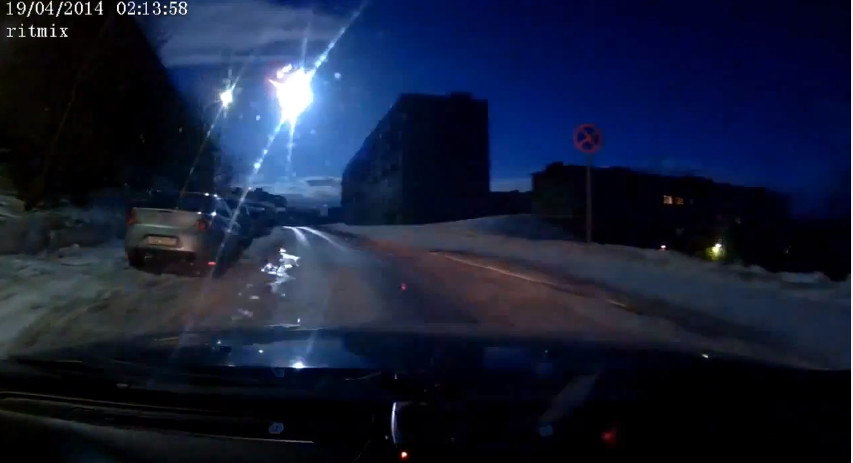 (Video: Alexandr Nesterov)
Fortsett å lese «The Kola fireball: A dashcam analysis»